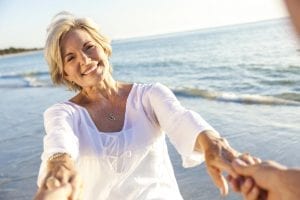 Surviving ovarian cancer depends first and foremost on early detection.  Unfortunately, early detection is limited because screening options are very weak.  Because of this,  most ovarian cancers are detected in advanced stages.  At this point, the best chances for survival are based on multi-disciplinary treatment with surgery,  chemo and biological targeted agents.
Having a gynecologic oncology surgeon on your treatment team is essential, especially if they are a master robotic surgeon as well.  At a master surgery center like the Gynecologic Oncology Institute, debulking, staging and cytoreduction of ovarian cancer can be done via a minimally invasive surgery.
Last, but not least, thriving after diagnosis and into survivorship is helped a great deal by integrative holistic healing and support.
We review news, breakthroughs and views on integrative ovarian cancer treatment and survivorship. Look for blog links on this page to the newest breaking stories.
Discover more about how we help with ovarian cancer prevention, treatment, recurrence reduction and survivorship : CLICK HERE